Testimonials
A home without a fireplace is a home without a soul. - Edith Wharton
Photos and comments from satisfied MantelCraft customers!
FEATURED
---
"We ordered the Victoria, and asked for some small customizing: putting on some appliques we ordered from Heartwood Carving, and an unusual paint color.
The mantle that arrived, well packaged and in perfect shape, far exceeded our expectations. A lot more detail and craftmanship than shown in the photos, a perfect paint job (no brush strokes showing), exact size we ordered, and with the modifications we had requested, perfectly executed.
The Customer Service person, Michael Richards, was responsive and knowledgeable. And he was able to tell us exactly what modifications could be made. I have no reservations recommending MantelCraft. I'd buy from them again!"
Kraig P - June 2015
(Custom mantel with specail appliques provided by customer in a custom paint finish.)
---
I wanted to touch base with you. We are complete with our house remodel and I thought that I would forward some pictures showing your mantel and what it looked like as a completed project in our home. We are beginning to have family and friends back over (after a long remodel project) and all are very complimentary of your product. Thank you for your assistance - we are very pleased with the MantelCraft addition.
Best wishes for a Blessed Holiday Season and upcoming New Year !!
Dawson M - Fort Meyers, FL - November 2014
(Customer added his own appliques, this was in Cherry stained Cinnamon.)
---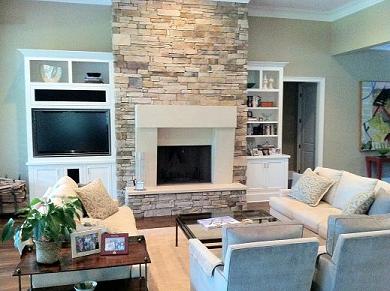 Gregg and I really appreciate your helpfullness, cheerfulness and willingness to make our mantel purchase, from many miles away, the best possible experience. We were confinent in our purchase from MantelCraft and would not hesitate to buy again. We've given the MantelCraft name to our friends and our designer Alicia M.
Gregg and Libby L. - Atlanta, GA
---
A very long time ago, you were kind enough to knock off a little bit of the price on a mantel if I sent you before and after pics of my fireplace. Are you still there? (YES!) It was quite the transformation. Thank you for your help with our new mantel. Best wishes!
Kim N
(Leesburg mantel painted semi gloss white.)
---------------------------------------------------------------------------------------------------------------------
Thanks to Brett Helsham for using our Adelaide #128 in the Carrara color for one of projects in NYC.
@bretthelshamdesigns
------------------------------------------------------------------------------------------------------------------------
Just wanted to say we are very pleased with the new mantel we purchased from you. Delivery was as promised, workmanship was flawless and it was easy to paint and install. Thanks you made this project go smooth and on schedule.
Happy wife, Happy life.
S. R. Moore
March 6, 2016
_________________________________________________________________________________
Recent
________________________________________________________________________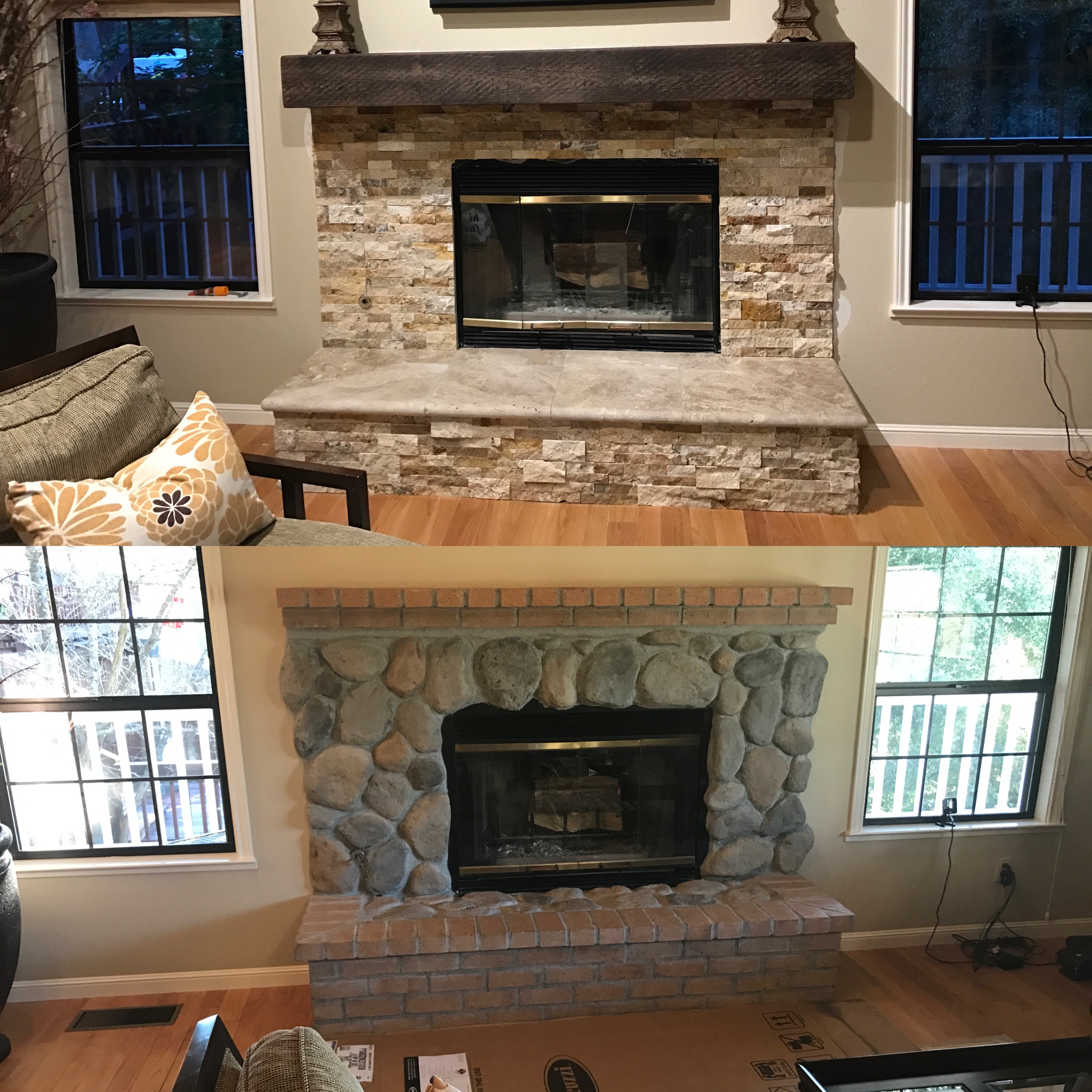 Joe, Looks great, thanks for the photo's.
April 2017
_______________________________________________________________________
Michael - we are sending you photos of our great new mantel. We love it! We are going to call it The Guilford and think you should add it to your product line.